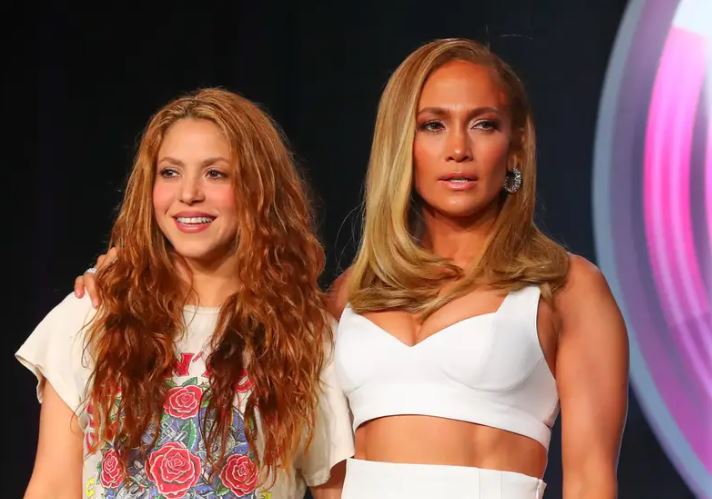 Jennifer Lopez says performing with Shakira at the Super Bowl
Jennifer Lopez expressed a new perspective on sharing the stage with Shakira at the 2020 Super Bowl in a recent interview with Apple Music's Zane Lowe.
She said that sharing one of the biggest performances of her life with Shakira was "a beautiful thing" because they're "both moms and both Latinas…not exactly what you would expect at the Superbowl halftime show."
While preparing for the event, as documented in her 2022 Netflix documentary film "Halftime," Lopez said it was "the worst idea in the world" for the NFL to ask two performers to share the headlining spot at one of the biggest musical events of the year.
Lopez's longtime manager Benny Medina explained in the film that Lopez's remarks were not directed at Shakira personally. He suggested that his client was likely commenting on what she perceived as racial bias against herself and Shakira by the NFL because they were Latinas.
"Typically, you have one headliner at a Super Bowl," said Medina. "That headliner constructs a show, and, should they choose to have other guests, that's their choice. It was an insult to say you needed two Latinas to do the job that one artist historically has done."
As viewers saw in "Halftime," Shakira and Lopez were only given six minutes each to perform their respective biggest hits. Past headliners of the Super Bowl halftime show, including white women like Lady Gaga and Gwen Stefani, were given a full 13 to 14 minutes and allowed to invite guests of their choice instead of being told to share top billing.