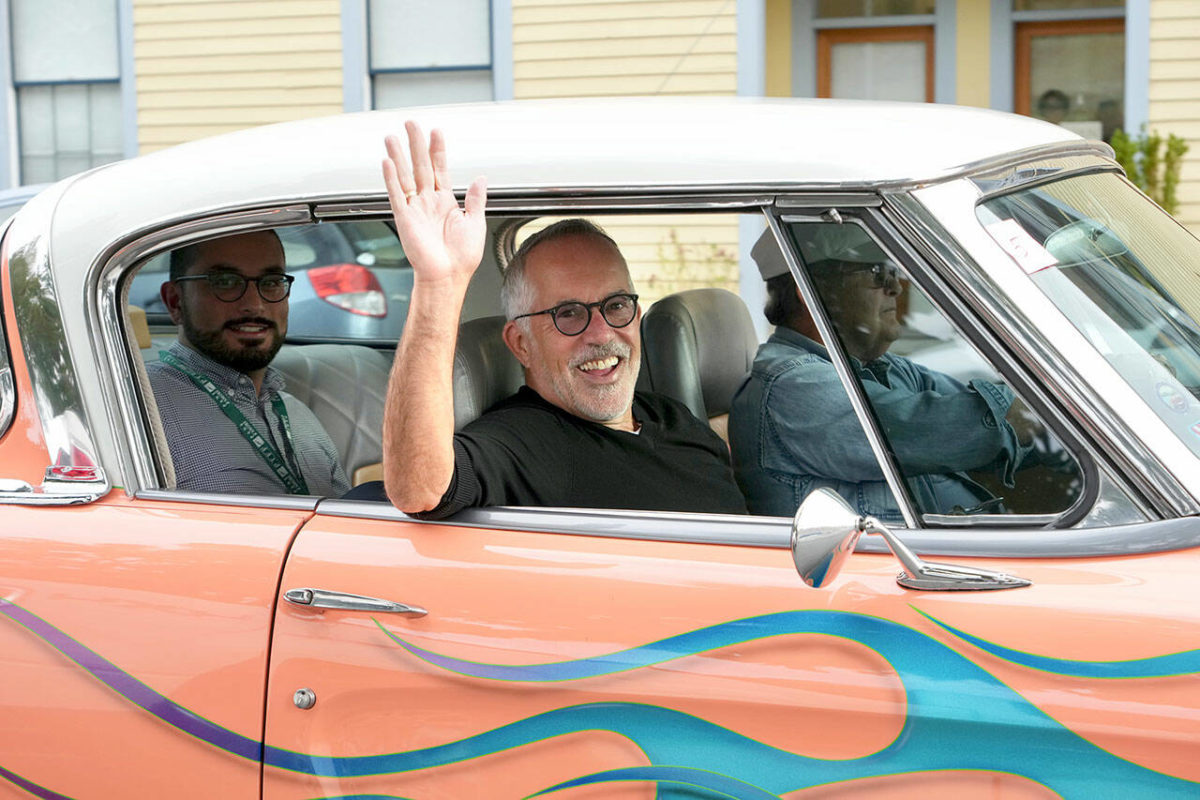 Former Sundance director honored at film fest
Despite retiring after 10 years as executive director of the Sundance Film Festival, John Cooper can't completely let go of being the guy in charge by sitting back and simply enjoying a showcase of new, independent and innovative cinema.
Cooper, who oversaw all aspects of one of the most famous and influential venues and markets for film in the world from 2010-2020, was honored Friday at the Port Townsend Film Festival for his contributions and dedication to independent film and filmmakers.
After special guests were welcomed with red-carpet treatment, arriving in vintage cars provided by the Rakers Car Club, at the base of the Taylor Street stairs at Haller Fountain, Cooper was honored at the Rose Theatre, where All is Lost, a film starring Sundance founder Robert Redford, was screened.
The festival continues today and Sunday, offering nearly 60 films in five venues.
In addition, a nightly outdoor movie is screened for free on Taylor Street, culminating with a showing on Sunday of Napoleon Dynamite, a film created by the other two special guests of the festival, Jared and Jerusha Hess.
An awards ceremony for the husband-and-wife team is planned at 6:30 p.m. today at the American Legion Hall on Water Street.
This was not Cooper's first time in Port Townsend — he's visited his sister-in-law who has a house in the community — but it was his first time at the film festival.
He was supposed to attend last year, but the event went online due to the pandemic.