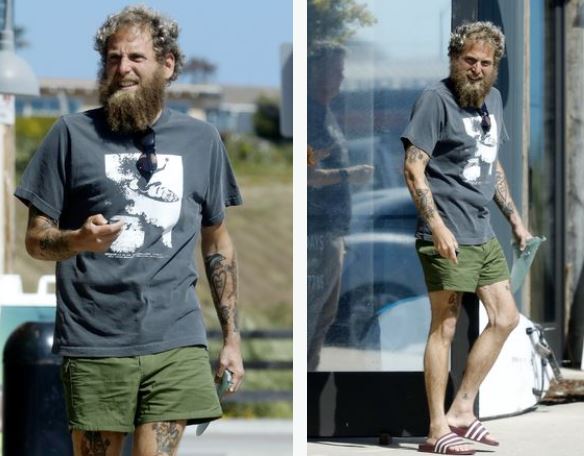 Jonah Hill looks completely different as he flaunts bushy beard after weight loss
Hollywood actor Jonah Hill looks completely different to his Superbad days as he showed off his surfer style and huge beard after his impressive weight loss Jonah Hill looks unrecognisable as he's been spotted running errands in Malibu after his epic weight loss.
The 39-year-old actor showed off his slimmed down physique and huge beard as he dropped off a surfboard at a shop to get it repaired.
Jonah looked worlds away from his Superbad days as he was seen wearing a grey T-shirt and a pair of khaki midi-shorts. He showed off the collection of tattoos on his arms and legs and carried around a pair of black sunglasses to protect himself from the sun.
Jonah wore a pair of burgundy striped sandals to complete his look. He also flaunted his new appearance as he sported tight silver curls and a bushy ginger beard. "He looks like Tom hanks from castaway!" another person joked. A third fan added: "He's a changed man."
"But never once was exercise and diet propositioned to me in terms of mental health. I just wish that was presented to people differently."
Jonah said his 21 Jump Street co-star Channing Tatum encouraged him to hire a nutritionist and personal trainer back in 2011.