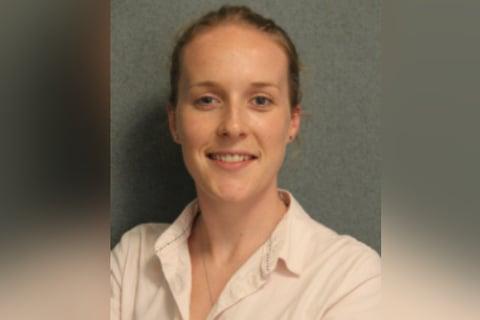 Back on the insurance conference circuit
The insurance conference circuit is back! I'm writing this editorial on a plane from Toronto to Halifax. I'm two strong coffees in after a 5.40am start, I've just gone through my meeting notes for the day … and I wouldn't have it any other way (apart from having a little more of a lie-in).
I'm on my way to the RIMS Canada conference, with lots of interviews and meetings lined up with some of Canada's leading insurance professionals. It promises to be an excellent show, and one of the first 'big ones' to return after the COVID-19 pandemic.
I'm not the only Insurance Business editor on the road (or in the sky) this week. Jen Frost is down in San Diego at a packed out WSIA (Wholesale and Specialty Insurance Association) Annual Marketplace – an event that promises some real buzz, with over 6,000 attendees discussing an extremely vibrant E&S market. Meanwhile, Gia Snape is attending Earnix Excelerate in London to brush up on the latest insurtech trends. This feels very much like getting back to "normal". We're out and about, meeting people, reconnecting with colleagues and old friends, networking, doing in-person interviews and meetings. Traditionally, this is what the insurance industry (and journalism, for that matter) was all about: building relationships. Insurance Business Australia (IB) recently held its fifth annual IB Awards gala in Sydney, celebrating the best and brightest from the industry. News editor Danny Wood was in attendance alongside more than 500 insurance professionals, including brokers, authorised representatives, insurers and underwriters – all of whom clearly enjoyed celebrating together in person for the first time since 2019. This followed shortly after the Australian and New Zealand Institute of Insurance and Finance (ANZIIF) 2022 Australian Insurance Industry Awards, at which Prue Willsford, ANZIIF's CEO kicked things off by saying: "Well, well, well! Look at this room, you look fabulous! … It is so good to have the gang back together." That's a sentiment we can all share, but it did make me think. You can't often say: 'You look fabulous' over Microsoft Teams, or whatever video platform you use. We use blurred backgrounds because we're trying to keep our personal lives private from work. Many people (I would hazard a guess at 99% of us) have also done the tried and tested 'business on top, leisure on bottom' for work calls, which is all fine until you have to jump up to get something and everyone sees your PJ bottoms or flowery shorts. I have to say, it's nice to get dressed up again, to dust off the old work shoes, and to see you all in person again. And I'll take this brief opportunity to thank all the specialists and experts who take the time to meet with us at conferences. Your insights are invaluable to our readers. It seems, this year, that conferences are busier than ever. Perhaps that's because there's no conference fatigue after such a long break. But really, I think everyone's just excited to see each other and reconnect. It does also make me wonder if business trips and meetings are changing, and whether people would prefer to attend a conference and secure a bunch of meetings in one go, rather than attending a solo business lunch in a major metropolitan hub, where you have to either take a packed train or sit in traffic for a few hours to get anywhere. During the pandemic, people moved out of big cities and into the 'burbs'. They discovered that they can hold a successful business meeting and build relationships with colleagues and clients over a video call. Businesses continued to be successful without having everyone networking in the busy beehive of business hubs. With that change in attitude and mindset, I think people will be making the most of conferences this year and moving forward. It's an opportunity to bundle it all together and tick off a bunch of business boxes in one go. Are conferences tiring? Of course, but they're totally worth it because of the explosion of opportunities they provide. Then we can go home and work on action items and follow-up with new contacts – all from the peace of our own homes. I truly believe that attending conferences is more important than ever now. Working remotely, we have missed important updates (both work and relationship-driven). It's a time to network with people who you wouldn't necessarily meet for a 1-on-1 business lunch, and I think a lot of people figure out that everyone is in the same boat. It's also a time to remember that, while you are at home working remotely, you're part of a wider insurance community – a group of like-minded professionals in a very honourable industry. It's a time to celebrate and support each other and this great industry.