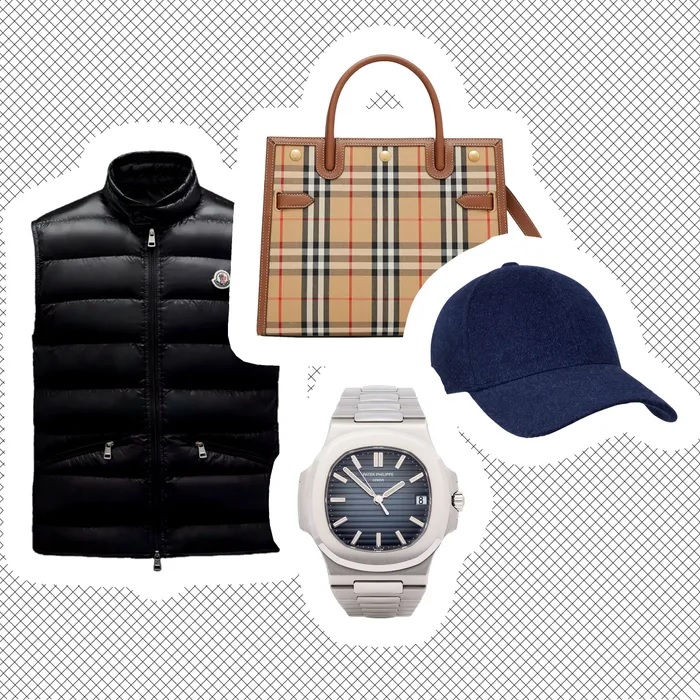 Succession Makes Luxury Fashion Look Brutally Basic
As Succession's fourth and final season airs, the pseudo-intellectual fans can't shut up about "Substack meets MasterClass meets The Economist meets The New Yorker," the easily titillated are still obsessed with Roman's filthy mouth, and all of us have united to cackle at Tom Wambsgans's delightful hatred of that "ludicrously capacious" Burberry bag.
Somehow, Cousin Greg's eager-beaver date, "Bridget Randomfuck," managed to make an even more disgraceful faux pas than asking Uncle Logan for a selfie — she brought a gargantuan, conspicuous bag to his terribly morose birthday party, and it exposed her identity as a barely rich-passing try-hard. We believe Burberry still very much counts as luxury; at $2,890, that bag costs more than most people's monthly rent. But within the richer-than-Richie-Rich Roy family, entry-level accessories garishly splattered with the brand's identity are a tell that you still keep a dust bag preserved in your closet to remember that what you own is real. Despite being new money (Kendall, Shiv, and Roman are only the second generation of the family business, after all), the Roys are desperate to embody old money with their quiet and muted tones.