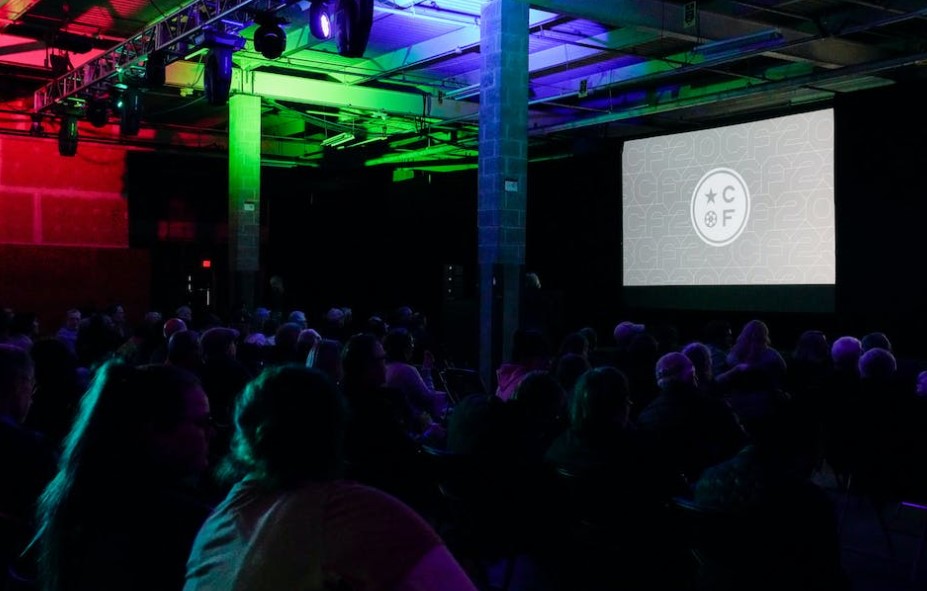 MSU students showcase their film at Lansing's Capital City Film Festival
The Frandor Sears building was transformed into an entertainment venue Thursday night for the Capital City Film Festival's Fortnight Film Contest.
The event showcased 24 films. The opening film of the night was "Coffee for One" — a story produced by a team of five Michigan State University students.
The contest was open to all filmmakers in Michigan. Filmmakers were given two weeks to entirely shoot, edit and produce their films. To ensure that all contestants follow the timeline perimeters, filmmakers were given three elements to include in their film: the phrase of dialogue "wonderful and wild," a flickering light and a coffee shop.
"Coffee for One" was the group's first time submitting a film to the contest. Digital storytelling junior Reese Anulewicz served as the director and writer of the film. She said the story is about a girl who discovers that "dating isn't everything."
"We wanted to tell a story about a girl looking for more than a relationship," Aunulewicz said. "She goes on this date, and she's looking forward to it, but she has been let down by her past relationships, or her past dates. By the end, her friend texts her when she goes out and her perspective changes about everything."