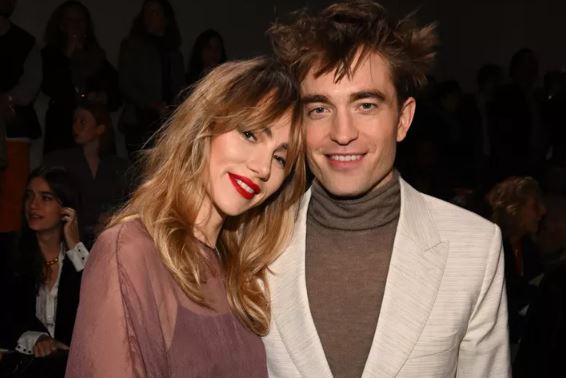 Robert Pattinson and Suki Waterhouse Make Red Carpet Debut
The Batman actor, 36, and the Love, Rosie actress, 30, attended the Dior Men Fall 2023 show in Giza, Egypt, over the weekend, where they walked arm-in-arm and exchanged loving glances with each other. The couple posed for multiple photos on the carpet, with Waterhouse wearing a Mauve dress with sheer sleeves and frills, as well as pointed black strapped heels.
Pattinson, meanwhile, donned a silver jacket and pants with a cozy gray turtleneck. Pattinson and Waterhouse initially sparked romance rumors in 2018 when they were spotted showing PDA in London. A source later confirmed to PEOPLE that they were indeed dating.
The couple has been relatively private and has only discussed their relationship a handful of times throughout the years. When asked about his relationship by The Sunday Times in 2019, Pattinson said, "If you let people in, it devalues what love is. If a stranger on the street asked you about your relationship, you'd think it extremely rude. If you put up a wall, it ends better."
This year, Pattinson mentioned Waterhouse in his March 2022 cover interview for GQ, when he recalled a moment where she had teased him when their repairman turned out to be a DC Comics fan. "He just randomly started talking about what a DC fan he is. And I'm sitting there facing the other direction, and my girlfriend just keeps continuing the conversation with him," Pattinson said.
"And I'm looking at her, like, 'Shut the f— up! Why are you doing this to me?' " he continued. "She was very entertaining. Just talking to an obsessive fan."