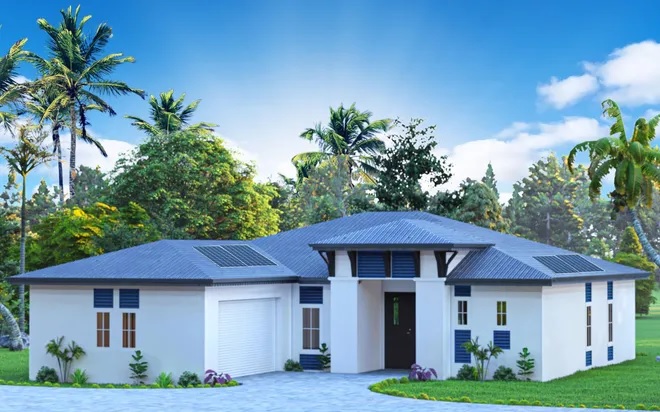 Kaye Lifestyle Homes takes hurricane-resilient design to the next level
Kaye Lifestyles Homes takes hurricane-resilient design to the next level by introducing new smart systems, clean energy products and intelligent technologies that allow homeowners to maintain continuous power throughout any disturbance, interruption or outage.
"Resilience is the new green," says owner Stuart Kaye, noting the benefit of resilient design is more than sustainability. "Hurricane-resilient homes help homeowners survive power outages, extreme weather effects, and save energy. It also helps the community because homes that survive a major storm or fire, reduce the number of disaster-related debris that ends up in the landfill," he adds.
Every home is different, so Kaye offers customized consultations with an ala carte menu of resilient-design homebuilding strategies. Key elements listed below include using such features as higher insulation levels, windows that can withstand hurricane winds and optimizing the use of on-site renewable solar power and back-up batteries.
Higher insulation
Continuous insulation, rated for higher wind speeds, is a spray-foam adhesive applied on the inside of the house's roof. This adhesive insulation acts like glue, strengthening the connections of structural supports in the home. It's also water-resistant and can withstand floodwaters for days without getting waterlogged.
Stronger windows
Impact-resistant glass protects against wind, water and debris and is considered more efficient and provides better insulation with a lower solar heat gain coefficient (SHGC) — the fraction of solar radiation let in through a window, door, or skylight released as heat inside a home. The lower the SHGC, the less solar heat it transmits and the greater its shading ability. A product with a high SHGC rating is more effective at collecting solar heat during the winter. A product with a low SHGC rating is more effective at reducing cooling loads during the summer by blocking heat gain from the sun.
Solar power with battery back-up
Owners can produce their own energy by integrating solar panels and batteries into their home design so they will not have to depend upon the electric company, propane or other fossil fuels to keep their home running itself if a hurricane knocks out the power grid, says Kaye.