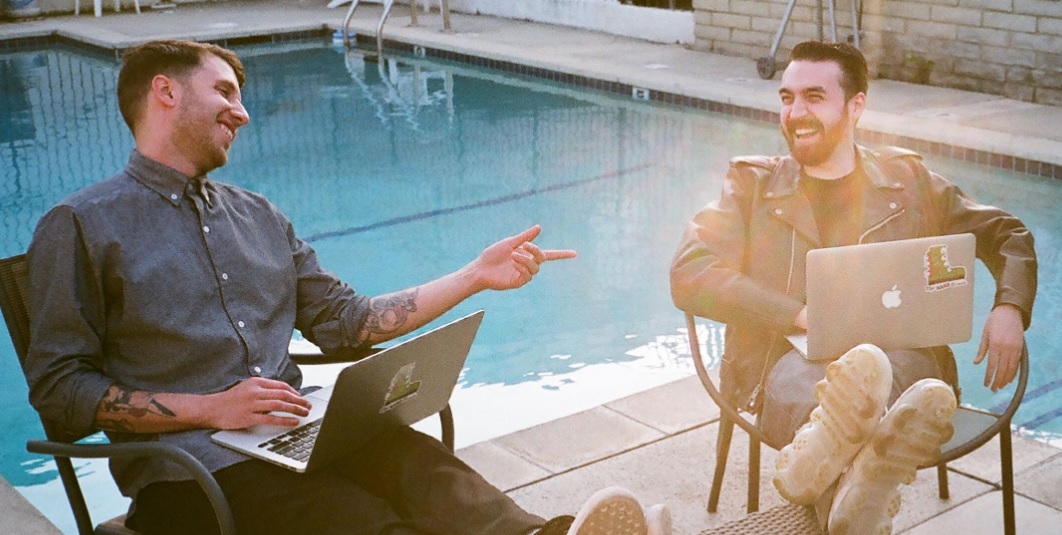 The Satire Continues With 'The Hard Times: The First 40 Years'
Matt Saincome and Bill Conway are co-founders of The Hard Times, a satirical punk rock website established in 2014. Together with colleague Krissy Howard, they published a book of their favorite articles and some new material called The Hard Times: The First 40 Years.
Punk rock can mean different things to different people, but there are some ideas that are central to the genre. Punk is anti-establishment. Punk is emotional. It is raw and for the most part, it's pretty serious, which makes it ripe for a good comedic grilling.
"There's a lot that is funny about punk when you take a step back and actually look at how ridiculous it can be sometimes, because people are so protective of it in a weird way," Conway says.
NPR's Rachel Martin spoke to Bill Conway and Matt Saincome about the punk community's initial reaction to the website and issues of masculinity in the scene. Conway also read an excerpt from the book. Listen in the audio player above and check out an edited transcript of their conversation below.
Interview Highlights
Rachel Martin: Clearly both of you have a sense of humor; you have a facility with satire, especially when it comes to punk. Matt, before you did the whole website, you were a satirical punk singer. What does that even mean?