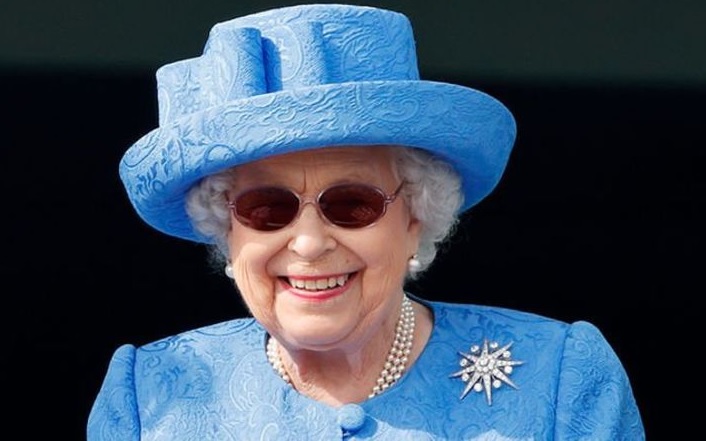 The Royal Dresser Reflects on Decades of Outfitting the Queen
"Get yourself a cup of tea, sit down, put your feet up, and let me take you on a magical journey," urges Angela Kelly in The Other Side of the Coin: The Queen, the Dresser and the Wardrobe (Harper), a delightfully engaging book from Queen Elizabeth II's personal assistant and senior dresser that reveals the meticulous planning that goes into producing and coordinating Her Majesty's iconic looks. Kelly and her royal mistress appear to enjoy a respectful complicity. Initially self-conscious about her broad Liverpudlian accent, Kelly decided that she needed elocution lessons, and who better than Her Majesty to provide instruction? The queen suggested furious as the first experiment. "Fee-or-ree-ous,'' enunciated Her Majesty. "Fyer-ri-ous," countered Kelly, at which point they both decided to leave well enough alone.
Kelly has collaborated with the designer Stewart Parvin MVO and the milliner Stella McLaren, and since 2001 frequently designs the ensembles herself (working with a team of in-palace seamstresses): Gutsy colors by day ensure the diminutive wearer is the cynosure of all eyes, and pale hues for evening are a foil to the magnificence of the royal jewels. We learn that Her Majesty is an avid stargazer and that the feisty Duke of Edinburgh can always be relied upon for an unvarnished assessment of controversial styles. ("Is that the new material for the sofa?") The queen "doesn't mind temporary discomfort when it is so important for her to 'look the part,' " although substantial beading is usually concentrated on the front or side of gala evening dresses so that she doesn't have to sit on it, and stiff new shoes are worn in by none other than Kelly herself, who luckily shares her royal mistress's shoe size. Priceless.