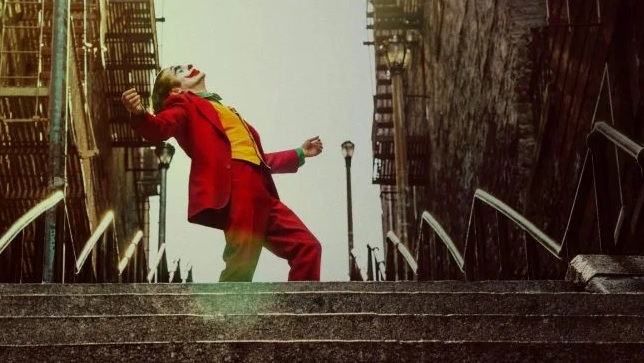 'Joker' Screens For Oscar Voters – Can It Be A Best Picture Contender?
With a record $96 million at the domestic boxoffice and $248 million worldwide, Warner Bros. Joker clearly triumphed in theaters this weekend, but how did it do with Oscar voters? In the kind of early-October release slot the studio has used successfully to launch such boxoffice and awards magnets as A Star Is Born, Argo and The Departed, to name a few, there clearly are hopes that this film can land a number of nominations come Oscar time.
And that was only amplified when the Todd Phillips-directed film — controversial for the very dark places it goes and uncomfortable realities of today's society it reflects — won the top award at the Venice Film Festival last month, recently a harbinger of good things at the Academy Awards. Last year's winner Roma went on to 10 nominations and three Oscars, while the 2017 winner, The Shape of Water was the eventual Best Picture champ.
So how did the Academy respond? Joker was shown to membership on Saturday night at the Academy's Samuel Goldwyn Theatre with an estimated turnout of around 700 (perhaps a bit less), I am told by two different members who were there. That isn't a turnaway for the 1,000-plus-seat house, as some highly anticipated films get, but it certainly is respectable considering Joker isn't exactly the kind of film this group usually embraces. Reaction, at least from what I heard, was mixed, which is not surprising since it mirrors critical response now sitting at 69% fresh on Rotten Tomatoes. It got a B+ from moviegoers according to CinemaScore.