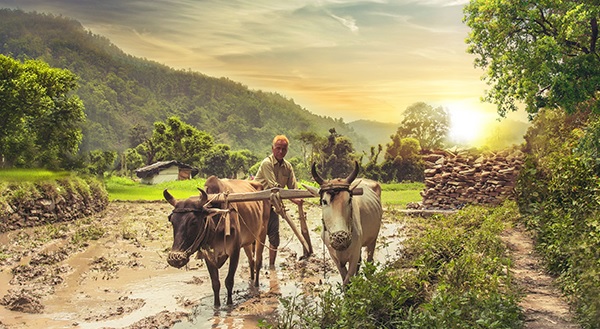 IMPORTANCE OF FARMERS IN OUR SOCIETY AND HOW THEY ARE SHAPING OUR WORLD
If you or your breadwinner stops toiling at work, there will be no food at home. But if the farmer stops tilling the soil, there will be no food in the world! No wonder Daniel Webster had said, "The farmers are the founders of civilization." With the population only increasing and the number of farmlands decreasing, the importance of framers has only escalated.
Secondly, if there were no farmers, would you still have the privilege of opting for a white collar job? No, instead you would have to grow your own food and your kitchen garden would soon become your workplace. Imagine, if everybody had to grow their food, from scratch, we would be transported back to the ancient times where the man had no other occupation. Our farmers not only provide us with our daily fuel but also facilitate our careers and make our modern lifestyle feasible.
Thirdly, farmers, especially the small-scale or organic ones, contribute a lot in shaping our world. It's their produce that makes sure you receive the right food – free from manmade chemicals, harmful pesticides, and poisonous fertilizers. Such organic food is what ensures that you get the right nutrients without causing any damage to your health.