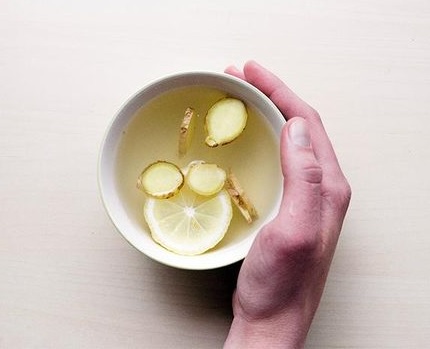 How to boost your immune system in 24 hours
A nutritionist reveals ways to help swerve the viruses this season
"Our immune system is a complex one, which involves many different parts of the body working synergistically together," explains nutritional therapist Hannah Braye. On duty 24 hours a day, 365 days a year, it's no wonder it can become overworked at times, especially during the winter months when viruses are more active.
Rather than waiting for the first signs of a sniffle, its best to take preventive steps to support the immune system throughout the day, Braye says. Try these routine practices below to boost your immune system from morning to night.
Drink lemon water
"Drinking a pint of warm lemon water first thing in the morning is a great way to start the day. Not only does it help with hydration, it is also thought to have a positive effect on digestion, preparing the body to receive food by stimulating digestive secretions," explains Braye. "In addition, it's also a simple way to increase your vitamin C intake – a key nutrient for supporting the immune system." Lemon water also has a long standing tradition in Traditional Chinese and Ayurvedic Medicine, as it's believed to aid with cleansing and detoxification.