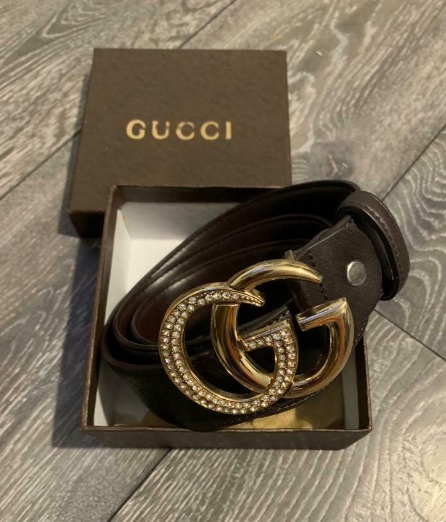 How the Gucci Belt Won 2019
It's hard to say why a pair of interlocking Gs floating navel-height on a leather strap has the effect that it does. In a game of free association, you say Gucci belt, we say "model off duty," "best of the early 2000s," "understated perfection," "timeless," and "who is she?"
We know we love it, but why do we love it so much?
The celebrity fan list is long
Maybe it's the design itself, or maybe it's the unbelievable cast of icons who've been seen sporting the hip candy. Are you ready for it? Take a deep breath:
Jennifer Aniston, Chrissy Teigen, Rosie Huntington-Whiteley, Kendall Jenner, Miranda Kerr, Olivia Munn, Alessandra Ambrosio, Dakota Johnson, Kourtney Kardashian, Debra Messing, Vanessa Hudgens, Tara Reid, Cindy Crawford, Mary J. Blige, Janice Dickinson, Patricia Manfield, Taraji P. Henson, Ashley Tisdale, Lauren Pope.
And that's not even including all of the stylish men who've pioneered the piece (we see you, T.I.!)
They're a staple in fashion history
More so than even the Louis Vuitton LV belt or the Chanel belt, this leather accessory has a place in Gucci's — and all of fashion's — history. The house has been making belts since its founding in 1921, back when it was basically just a luxury brand for bougie, equestrian types. At that point, the quintessential Gucci belt of the time was inspired by horsebits, a style they're still producing.