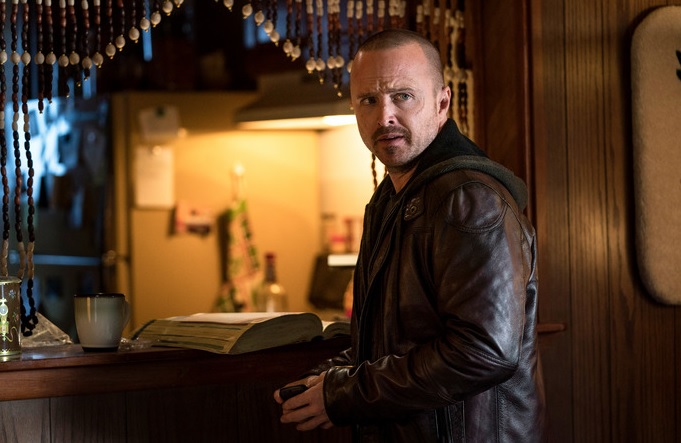 El Camino Gives Breaking Bad Fans Exactly What They Want
Like Justified and Sons of Anarchy, Breaking Bad was always as much of a Western as a crime thriller. From its fondness for desert panoramas and Sergio Leone–style face-offs between rival gangs of outlaws to its jaunty country-western needle drops — including Marty Robbins's "Felina," which provided the de facto Greek chorus of its guns-a-blazing finale, and its title as well — creator Vince Gilligan and his collaborators stuffed every cranny of the show with allusions to the genre.
Co-executive producer and regular episode director Michelle MacLaren once told me that she tried to work homages to Leone's Once Upon a Time in the West, her favorite movie, into every installment that she helmed. That tradition continues in the postscript movie El Camino, itself an unabashedly Western-tinged title, derived from the vehicle that Walter White's former partner and pupil Jesse Pinkman (Aaron Paul) steals to escape his imprisonment at the end of the show.
Writer-director Gilligan builds El Camino's plot around Jesse, and his largely reactive presence gives it a different vibe than the series, which focused on a resentful genius who couldn't shut up. The quietness extends to the production itself, which punctuates bursts of mayhem with long stretches in which we sit back and watch people figure their way out of problems.