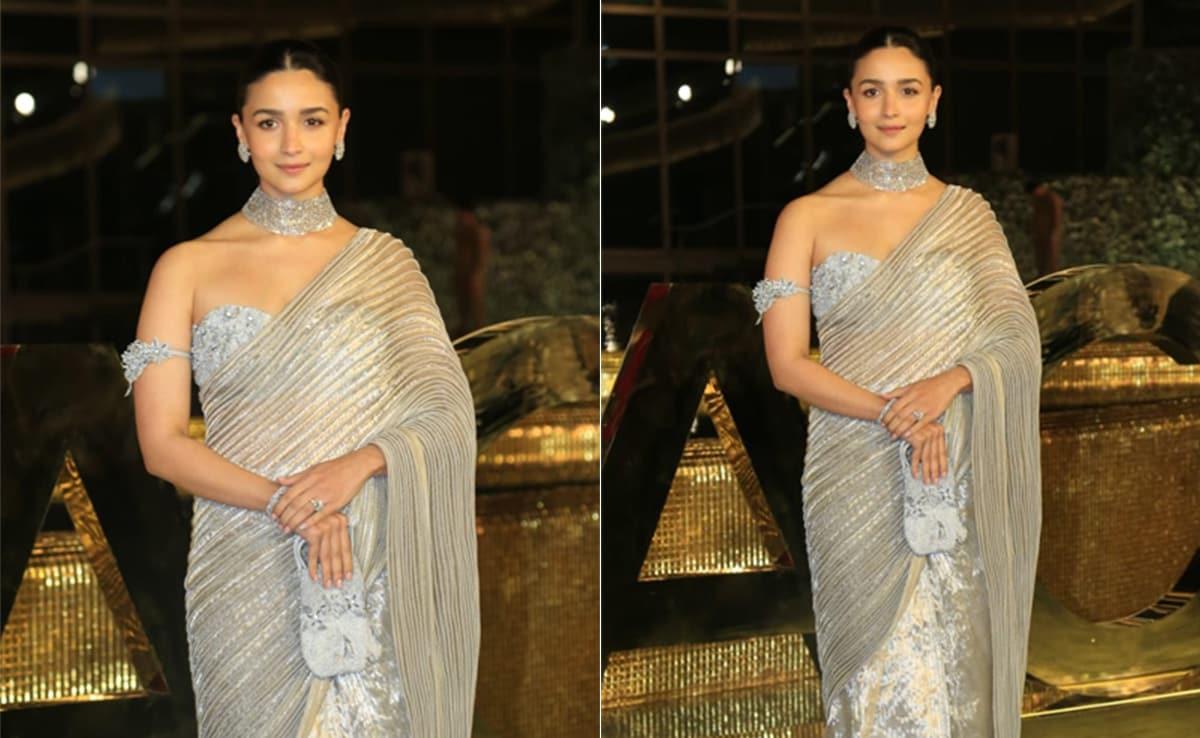 Pure Artistic Perfection Is When Alia Bhatt Stuns Us In A Pleated Saree
When you have Bollywood's favourite faces arrive at the same time and in the same place for the celebration of the country's rich cultural heritage and art, you know it is going to be a night to remember. Alia Bhatt's arrival at the grand opening of the Nita Mukesh Ambani Cultural Centre was partly responsible for it. She didn't have to do much. Entering the red carpet in a reimagined saree was all that she required. The traditional drape starts at the tissue fabric pleats perfectly wrapped around her and extends right onto a pleated pallu for added effect. To say that her saree alone was the star of the night would be shameful on our part. The strapless blouse with an off-shoulder sleeve and 3D flowers is easily one of our favourite elements from the night. She wore her saree to pristine perfection and just when we thought it couldn't get better she adds yet another touch of bling with her contemporary jewellery. The coral reef-inspired choker, the waterfall-inspired cuff bracelet and the floral earrings individually and combined make for a glorious addition to this outfit. Alia Bhatt's flawless clean makeup easily completes her outfits, and we have no reason to believe this not to be the case for this saree-torial choice too.
Also Read: Alia Bhatt's New Mom Style In A Pastel Green Cutout Dress Is A Spring Delight
Alia Bhatt at the Nita Mukesh Ambani Cultural Centre in Mumbai
Thank you Alia Bhatt for giving us our favourite fashion moment for days to come.
Also Read: Alia Bhatt Aced "Star Glamour" In A Gorgeous Embellished Saree