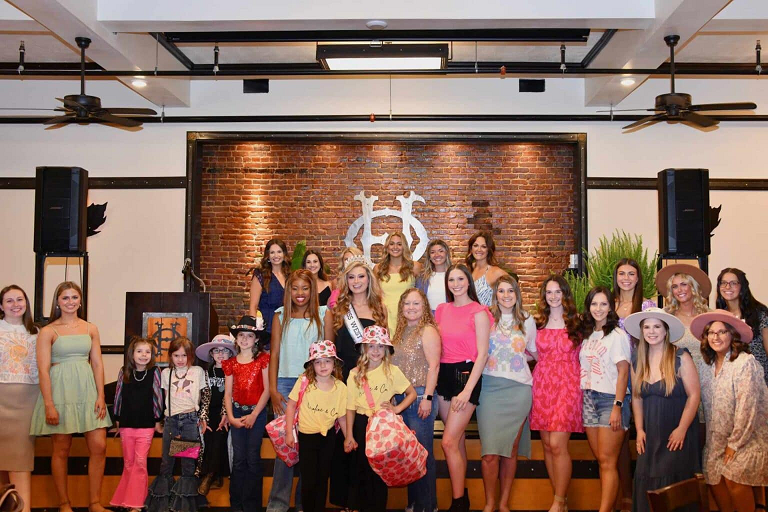 Local PEO chapter hosts fashion show to showcase local businesses
PEO Chapter A sponsored a Spring Fashion Show on Saturday at the Opera House to showcase local businesses and raise money for various projects that support women's education.
Models representing Caroline & Co Boutique, Mountain Chic Boutique and The Outpost showcased the many looks available to shoppers locally during the event, which was held at the Opera House on Main Street in Buckhannon.
Randy Sanders served as the Master of Ceremonies, and Miss West Virginia USA, Krystian Leonard, made a special guest appearance.
Kathy St. Clair, PEO Chairperson, and her committee wanted to showcase shopping in Buckhannon.
"We are so lucky to have such wonderful boutiques and shops in Buckhannon," St. Clair said. "We want to showcase these businesses and promote scholarships, grants and loans for women's education. We have such a beautiful downtown. We want everyone to know all the talented and artistic people who are invested in our town."
Sharon McNemar, PEO committee member, highlighted some of the artistic and innovative businesses in Buckhannon.