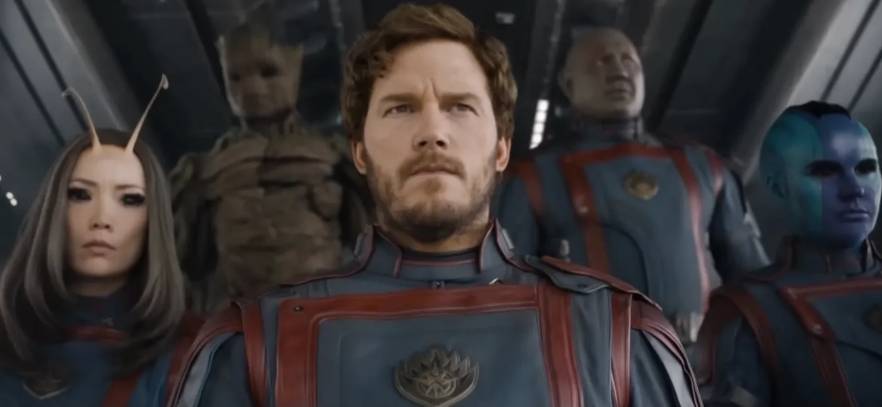 'Guardians of the Galaxy Vol. 3' Trailer Breakdown
If the first official trailer for Guardians of the Galaxy Vol. 3 is saying anything, it's that James Gunn is going to be breaking some hearts along the way. The film not only completes Gunn's Guardians of the Galaxy trilogy but also marks his departure from the Marvel Cinematic Universe as he's set to co-head DC Films. But Gunn looks like he's going to place it all on the table – testing the Guardians' bonds as a team while also delving deep into the origins of the cantankerous Rocket Raccoon (Bradley Cooper).
The trailer opens with a shot of Star-Lord (Chris Pratt) standing on the bridge of the Starship Bowie. "We were gone for quite a while," he says in a voiceover, referring to the fact that the entire team (sans Rocket) was turned into dust by Thanos in Avengers: Infinity War.
The Bowie then lands in what appears to be a suburban environment. Only there's one thing wrong: the people all have animal-like heads and other features! When Star-Lord attempts to greet the animal people with the standard "We come in peace" message, a little goat girl tosses her ball at them.
Another shot features Star-Lord on the bridge of the Bowie, listening to his Zune. "Don't forget where you came from," Mantis (Pom Klementieff) tells him.