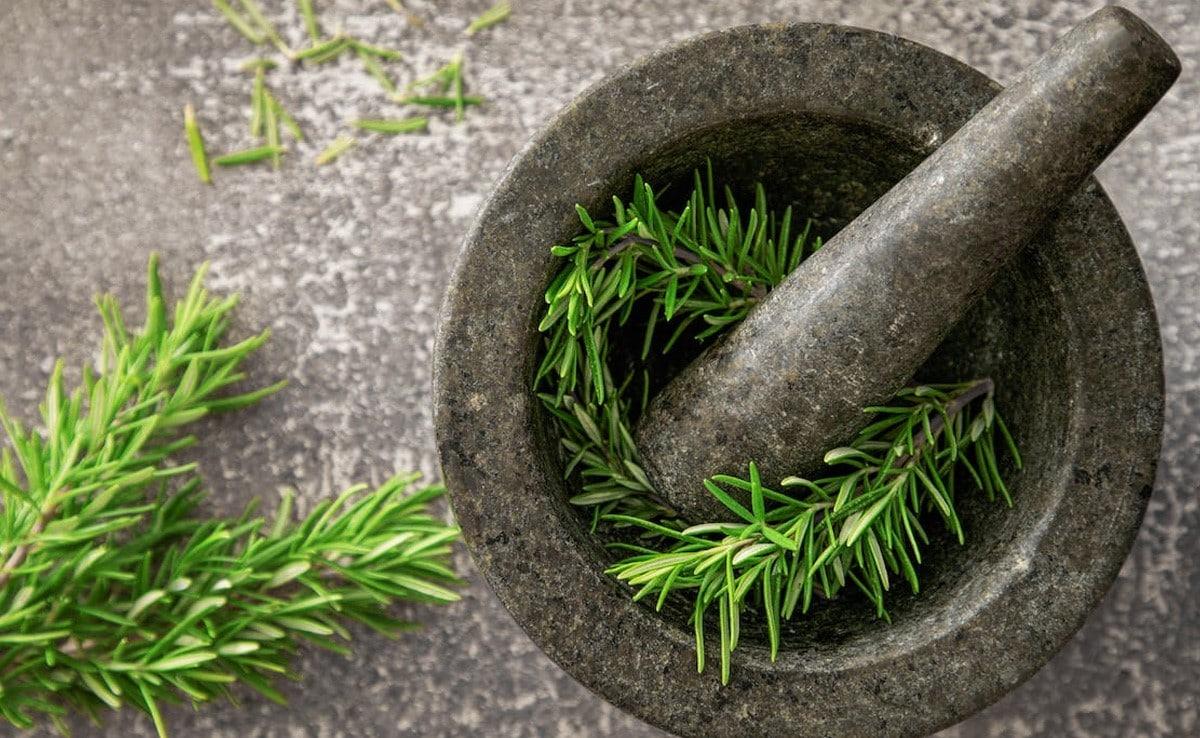 5 Beauty Benefits Of Rosemary For Thick, Long And Strong Hair
Summers and hair health issues come hand-in-hand. Agree? While one can apply strong SPF for skin protection, and drink loads of water for hydration, hair health always ends up getting neglected. Hair masks, serums and other cosmetic products do make life-changing promises, but very few live up to them. Above all, such products are likely to burn a hole in your pocket. Now, in case you are still struggling to find out the cure to your hair woes, we have one solution for all your problems: rosemary! Just like cinnamon, and peppermint, rosemary is also frequently found as an essential oil that has many benefits for the hair. Among the many haircare benefits, we give you five benefits that should be reason enough to convince you to add this super herb to your beauty regime.
Also Read: 5 Easy Tips To Follow For Healthy Scalp Care This Summer
Rosemary has shine-enhancing properties. It removes product buildup, allowing your natural hair shine to come through! Rosemary also plays a role in smoothening the hair cuticle in order to avoid rough, and lifted cuticles. Smooth cuticles make our hair look shiny and healthy.
Rosemary is an efficient super herb with benefits for hair growth and strength Photo Credit: iStock
Rich in powerful anti-oxidants, Rosemary can promote healthy circulation of blood to the scalp and support strong, healthy strands. The antioxidant benefits of rosemary for hair are derived from polyphenols, which are found in rosemary, like carnosic acid, rosmarinic acid, and carnosol.
Its anti-fungal properties can not only calm but also soothe the scalp. The purifying aspect of rosemary helps in rejuvenating the scalp and fight dryness, itchiness as well as irritation. It also prevents the build-up of oil, skin cells and hair-care products, which may lead to chronic issues like dandruff and scalp psoriasis
Also Read: Scalp Serums Are The Hair Care Essential We Never Knew We Needed
Rosemary oil and rosemary water have benefits for faster and healthier hair growth
The belief that rosemary oil encourages hair growth comes from the basic health benefits of this herb. Rosemary in essential oil form is said to have anti-inflammatory properties, promote nerve growth, as well as improve blood circulation, which boosts the growth and health of the lustrous tresses.
At the core of a strong and healthy mane, there is a nourished scalp. But as we age, our scalp becomes more sensitive, circulation slows down and hair begins to look thinner. Rosemary stimulates and re-energizes the scalp as well as nourishes the skin and follicles.
Also Read: 7 Ayurvedic Herbs For Hair Loss, Hair Growth And Thickness