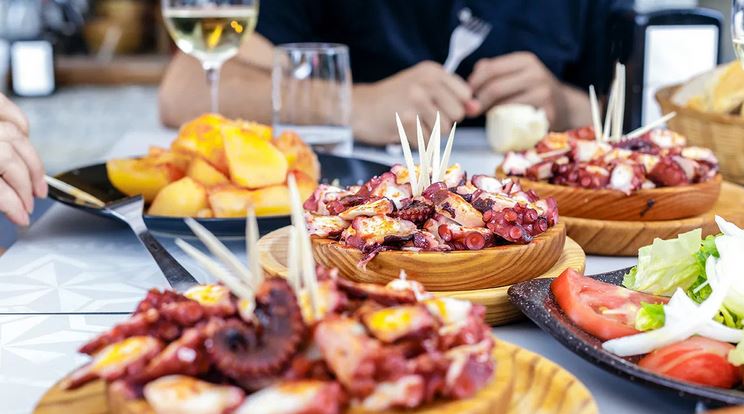 The Mediterranean Diet Can Help Keep Your Gut Happy
A new study presented this week found that eating a plant-based diet or a Mediterranean diet can affect your gut microbiome.
"Friendly" bacteria are more likely to appear when people eat a healthy, well-rounded diet.
Researchers are still learning about the microbiome and how it can affect your health.
Trillions of bacteria and other microbes live in the human digestive system. Together, they form a community that's known as the gut microbiota.
Many bacteria in the microbiota play important roles in human health, helping to metabolize food, strengthen intestinal integrity, and protect against disease.
To help friendly bacteria in the gut thrive, new research presented at UEG Week 2019 suggests it may help to eat a Mediterranean-style diet that's rich in plant-based foods, including fruits, vegetables, grains, legumes, and nuts, as well as fish.
When researchers from the University Medical Center Groningen in The Netherlands assessed the eating habits and gut bacteria of more than 1,400 participants, they found that a Mediterranean-style diet was linked to healthier gut microbiota. It was also associated with lower levels of inflammatory markers in stool.
This points to the role that a plant-rich diet might play in helping to protect against intestinal diseases, including inflammatory bowel disease (IBD).
"Connecting the diet to the gut microbiome gives us more insight into the relation between diet and intestinal disease," Laura Bolte, lead investigator of the study and a dietitian who's currently pursuing an MD and PhD in the field of nutrition, said in a statement.
"The results indicate that diet is likely to become a significant and serious line of treatment or disease management for diseases of the gut — by modulating the gut microbiome," she added.
Mediterranean diet might reduce inflammation
Four groups of participants took part in Bolte's study, including members of the general population and patients with Crohn's disease, ulcerative colitis (UC), and irritable bowel syndrome (IBS).
Crohn's disease and UC are forms of IBD that involve chronic inflammation in the intestines. IBS is another intestinal disease in which inflammation may play a role.
To identify potential links between diet, gut microbiota, and intestinal inflammation, the researchers administered a food frequency questionnaire and collected a stool sample from each participant.
They found multiple links between participants' eating habits, gut microbiota, and markers of intestinal inflammation.