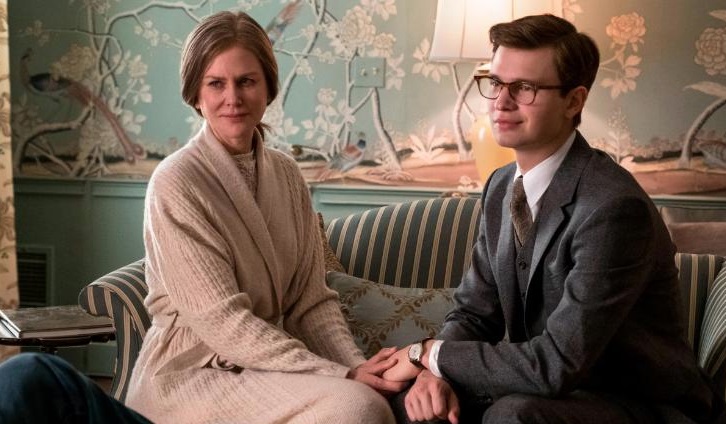 'The Goldfinch' paints dull picture from prize-winning book
(CNN)"The Goldfinch" has a painting at its center, but despite a classy palette of ingredients conjures a lifeless, disjointed picture. Adapted from a Pulitzer Prize-winning novel, the movie represents a transparent bid to bring the book's prestige to the screen, but it's another case of literary underpinnings being lost in translation.
Despite the tragic circumstances that set the plot in motion — when a young boy loses his mother in an explosion at a New York museum, before making off with the painting of the title — the coming-of-age tale unfolds at an uninvolving pace. The story yields a series of dreary episodes before said boy, Theo (Oakes Fegley), graduates into his adult version ("Baby Driver's" Ansel Elgort), who continues to be haunted by that past.
Moreover, the most dramatic portion of the plot — in what, as constructed by director John Crowley and writer Peter Straughan, amounts to a narrative hairpin turn — doesn't really kick in until the last 40 minutes or so of this 2 ½-movie, feeling almost as if those sequences parachuted in from another film.
Although built largely around Theo as a youth, the film's casting incorporates lots of shiny baubles along the way. They include, but aren't limited to, Nicole Kidman as a kindly family friend who takes Theo in after his mother's death; Luke Wilson and Sarah Paulson as Theo's estranged deadbeat father and dad's girlfriend, who whisk him off to the outskirts of Las Vegas; and "Stranger Things'" Finn Wolfhard as another outcast, Boris, who the young Theo befriends. (Wolfhard is fine, although his Ukrainian accent sounds a little too much like something out of Rocky and Bullwinkle.)