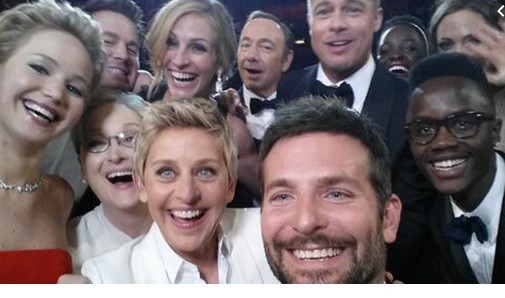 The 100 Craziest Celebrity Rumors of All Time
CELEBRITIES ARE JUST LIKE US… other than the sex scandals, Illuminati connections, extravagant spending habits, faked deaths, and abandoned porn careers.
These often-suspect rumors, built up into tall tales and conspiracy theories by tabloids, should be easy to ignore. If only. True or not, we can't look away from the outrageous, the scandalous, and the absurd. Putting them in any kind of order is itself something of an absurd endeavor, but that's exactly what we're going to do. Celebrity rumors are a kind of mirror, reflecting which behaviors pop society deems unacceptable, which personalities are most deserving of scorn, and the tenuous balance between celebrity culture and media.
To rank the 100 craziest rumors of all time, we considered the perfect balance of spectacle and plausibility. It's a complex, totally subjective calculus that also takes into account just how captivatingly fun each rumor is. So while most of these aren't true, well, you never know.
100. The Sex and the City quartet hates each other
Sarah Jessica Parker has always said that the most hurtful thing about her time on the show was the persistent chatter that the four women at the center of the show couldn't stand each other. After nearly two decades of showing up at each other's movie openings, charity events, and assorted galas, they still can't shake the big rumor.
99. Cameron Diaz only washes her face with Evian
This rumor is actually kinda true. Diaz said that when she's on a film set she doesn't like to wash her face with the tank water in the trailer and uses bottled water instead. But does she do it all the time? We hope not.
98. Jason Statham's character in The Transporter is gay
Everyone assumes that because Statham's Frank Martin is such a tough guy action hero that he has to be straight, right? Louis Leterrier, who directed the first two installments of the franchise said he always imagined the character as gay, but no one else thought so. When the third movie got a new director, a reporter asked Letterier about him turning the character straight. Leterrier replied that he rewatched his old movies and they weren't that gay after all. But for those who want to believe it, go ahead.
97. The creator of Mad Men made January Jones' life a living hell
Throughout the acclaimed AMC series' run, critics constantly wondered why Jones's Mad Men character Betty Draper was such a monster. Then, when Jones's character gained a ton of weight between seasons, everyone assumed there was a full-on feud between the actress and controlling creator Matt Weiner. That was the only reason people could think of why he made the formerly gorgeous Betty into a fat beast. In reality it might have been just a clever way to cover Jones's real life pregnancy. Readmore..