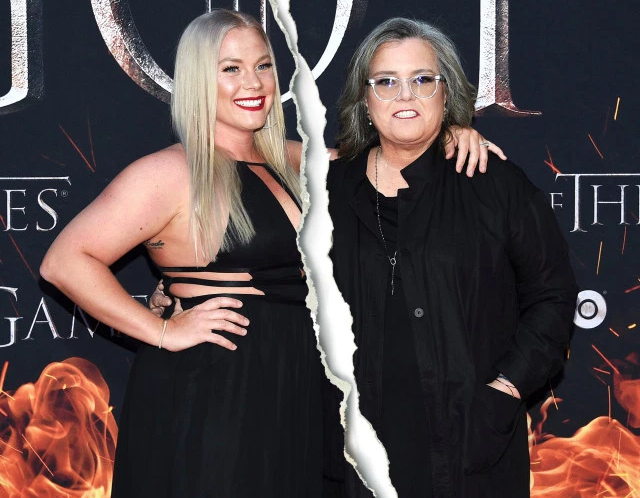 Rosie O'Donnell and Elizabeth Rooney Split After More Than 2 Years Together
Lost love. Rosie O'Donnell and fiancée Elizabeth Rooney called it quits after more than two years together. Multiple sources confirmed to Radar OnlineOpens in a new Window. that the two women split, noting the 57-year-old hasn't mention Rooney "in a while."
O'Donnell was quick to shut down speculation about her relationship while chatting with Us Weekly at the New York premiere of The Sound Inside on October 17. "No, no there are none. No wedding plans," she said when asked if she and the 34-year-old police officer had started planning their nuptials.
Rooney, meanwhile, has deleted all photos of O'Donnell off of her Instagram and no longer follows the former The View cohost. The Celebrity Detox author still follows Rooney but has no photos of her ex on her Instagram page.
The pair began dating in 2017 and O'Donnell popped the question one year later, Us confirmed in October 2018. Rooney debuted her engagement ring on Instagram later that month.
"I am in love," O'Donnell gushed to Howard Stern in 2017. "It's the first time I've dated someone younger than me and it's a very trippy thing. … I get along with her so well. It's kind of fascinating. The one thing that she doesn't know? [Barbra] Streisand. I made her watch Funny Girl. She's like, 'It was good.' I'm like, 'Come on!'"
O'Donnell previously told Us that the former couple were holding off on wedding plans to allow O'Donnell's daughter, Dakota, 6, to become more familiar with Rooney.