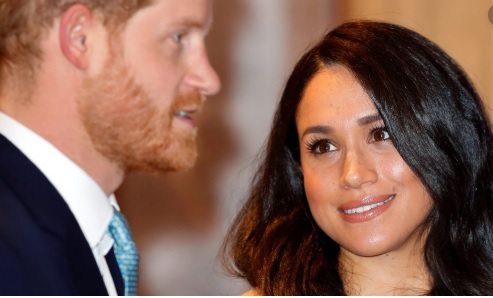 Meghan Markle Says Friends Told Her Not to Marry Prince Harry
Meghan Markle has been absolutely going through it since she married into the royal family, and now she and Harry are actually suing the British press. The royals have a long-held unofficial motto of "never complain, never explain," but Meghan and Prince Harry are speaking out in a new ITV documentary called Harry & Meghan: An African Journey—which features Meghan opening up about what she's been going through. And it hasn't been easy.
In a new clip from ITV, Meghan admits that friends actually warned her not to marry Prince Harry because she'd be opening herself up to tabloid scrutiny, and at first she didn't buy it.
When asked what the past year has been like, Meghan said "It's hard. I don't think anybody could understand that. But in all fairness, I had no idea, which probably sounds difficult to understand here. But when I first met my now-husband, my friends were really happy because I'm so happy but my British friends said to me, 'I'm sure he's great but you shouldn't do it because the British tabloids will destroy your life.'"
She continued, "I very naively — I'm American. We don't have that there — [I said] 'What are you talking about? That doesn't make any sense. I'm not in tabloids. I didn't get it. So it's been, yeah, it's been complicated."