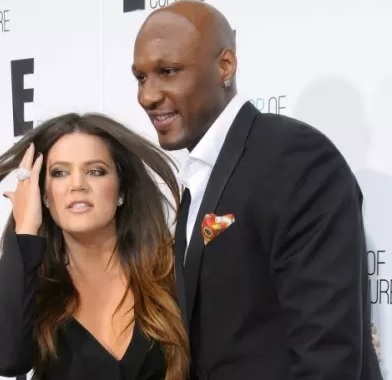 Lamar Odom: I Cheated on Taraji P. Henson With Khloe Kardashian!
Before Lamar Odom started dating Khloe Kardashian, he was a virtual unknown outside of the community of NBA fans.
But not long after he got serious with Kim's younger sister (as she was known in those days) Lamar became a full-blown reality star.
That's not to say that Lamar's love for Khloe wasn't legit.
In fact, Odom says he hopes to one day get back together with Khloe.
But the promise of a second, highly-lucrative career as a contributor to a rapidly-growing media empire might have played a role in Lamar's decision to pop the question to Khloe after just a month of dating.
The speed with which Khloe and Lamar's relationship progressed came as a shock to many people, particularly actress Taraji P. Henson.
It seems Lamar and Taraji were dating when he met Khloe.
We know this because Odom has a new memoir out, and as part of his promotional campaign for the book, he's spilling a number of sensitive secrets about his personal life.
Including a lot of stuff that Khloe would probably prefer remain secret:
"I just wish I would've done things different with her," Odom said of Henson in his latest interview.
"She was a little older than me, but I learned a lot from her because that was the most significant relationship as a grown up that I had with a black woman," he added.
"I used to carry her picture on the road with me. Don't know anybody knew that." ReadMore…..