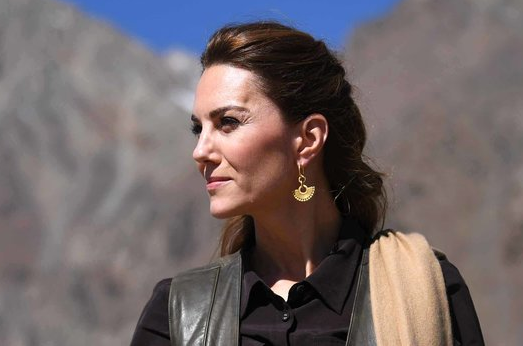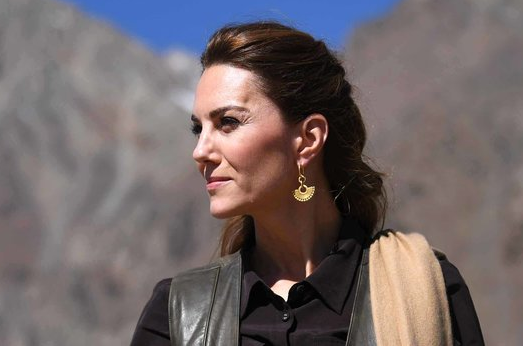 Kate Middleton's Exact Gold Chandelier Hoops Are Less Than $150
Was she channeling Meghan Markle with this affordable brand?
Each product we feature has been independently selected and reviewed by our editorial team. If you make a purchase using the links included, we may earn commission.
While everyone was busy admiring Kate Middleton for her international relations efforts on her trip to Pakistan this week, we couldn't help but laser focus-in on her, for lack of a better word, perfect earrings.
The Duchess's Gold Zenyu Chandelier Earrings by the upcoming jewelry brand Missoma are made with 18-carat gold plating, and their fan charm-hoop design pays homage to Colombian artistry (while other elements of her wardrobe honored Pakistani tradition).
Kate looked exceedingly elegant with a pulled back, half-up hairstyle that showed off the suspended jewelry. But she's not the first high-profile celebrity to wear the brand — Julia Roberts, Gigi Hadid, and even sister-in-law Meghan Markle have all been seen wearing Missoma's covetable pieces.
Good taste doesn't always have to stress out your credit card, though. Kate's exact earrings retail for just $149 a pair, and the brand's entire product selection is under $400 — with plenty of pieces less than $50.
Shop Kate's exact earrings for just $149 from double royal-approved brand Missoma.com.