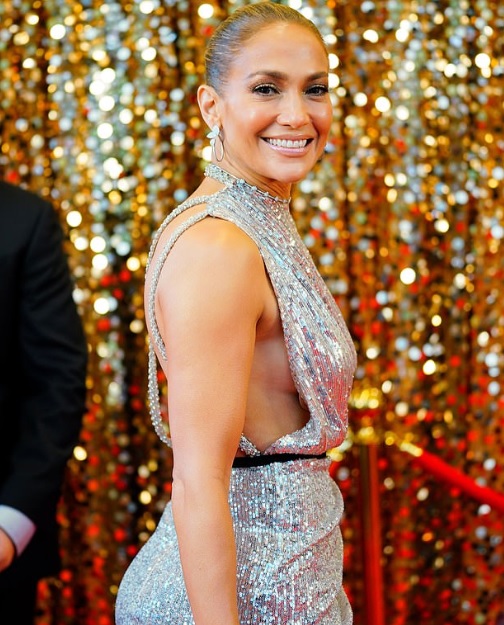 Jennifer Lopez goes braless in revealing silver gown to film romantic comedy Marry Me
Art imitated life on the New York set of the film Marry Me this Tuesday.
Jennifer Lopez, Owen Wilson and Maluma were shooting a scene in a setting they all have plenty of real-world experience with – a red carpet.
The 50-year-old Jenny From The Block singer, in character as a pop diva, wore just the sort of dazzling gown she models on actual red carpets.
She went braless in a silver split dress that emphasized her legendary curves and allowed her to show off her dancer's legs.
Giving herself a bit of extra stature on a pair of sky-high heels, the Selena star accentuated her screen siren features with striking makeup.
As on real red carpets, Jennifer flashed a megawatt smile as she emerged from her car and a gentleman in a suit helped her onto the curb.
J-Lo slicked her hair tightly back into a bun and could be spotted between takes with a robe flung over her shoulders and a coffee cup in her hands.
Her sparkling ensemble featured a cape that draped over her left arm and was trimmed with a faint bit of fringe.
Owen similarly modeled a classic red carpet chic ensemble, meaning a black suit with a matching bow-tie and a simple white dress shirt.