Exploring Fashion NFTs in 2022

Fashion brands and their NFTsThe beginning of 2022 was a massive gear shift into the fashion metaverse. The accelerated speed has been witnessed with flagging of NFTs through virtual portals. The augmented reality stations are being installed at the most prestigious shopping avenues providing customers with an innovative experience. Many online brands are selling the same apparels at less than half the price in a digital form. Last year metaverse-centric start-up RTFKT Studios, standing on the forefront of digital fashion, took netizens on a high ride. Collaborating with the famous artist, Takashi Murakami, their avatar pieces summed up nearly $65 millions in few minutes, drawing everyone's attention towards the potential which digital art pieces can hold in the millennial era. Twitter was obviously buzzing about this collaboration along with future talks about Next Gen of cyber designers beaming fashion through metaverse. There was also a strikingly large buzz about the various ways NFTs could be used virtually. The ongoing virus war got the norm – 'I have nothing to wear' successfully to its expiry date. The idea of going out feels like a post pandemic variant fuelled risk. But NFT DRIP is the saviour giving a big shout out to inject its buyer real euphoric 3D artwork. The idea is to live it through virtual reality experience in shopping.
NFTs and its Golden ticket
Trailblazers of the fashion industry are taking cyber clothing movement to its accuracy. They are making sure of creating a memorable and emotionally fashionable space in the mind of the buyers through digital clothing experience. Digital artists are teaming up with online gamers and creating marvelous collections for avatars known in famous online gaming. While brands like Balmain, Adidas, Gucci, Dolce and Gabbana and even Clinique have started polishing coding of their NFT projects. Digital couture is in the process of being designed by known fashion giants. This will open a completely new door to a new experience of dressing up for consumers. Various programs will be crafted opening new windows of options providing different services to different classes and categories of members. Additionally, giving physical corresponding goods to VIP members with innumerable options to use different clothes and pieces sounds like a special experience. It's like winning a golden ticket to a whole new world of shopping and wearing virtual fashion. Selfridges made space for "in- store pop up" profiting upcoming artists and known brands. This helps exchange their NFTs through traditional credit cards by swiping them into NFT machines and choosing the purchase. When a buyer is swiping their card for NFT purchase, it gives them an auto registration on a specific auction site or a marketplace and cryptocurrency. It creates a wallet for the buyer to continue trading in physical shopping as well as virtual shopping world. Fred Segal from Los Angeles installed a NFT gallery for virtual goods and a streaming studio to buy digital goods through certain cryptocurrency. Balmain, dolce and Gabbana, adidas have started selling their NFTs giving access to their virtual collections.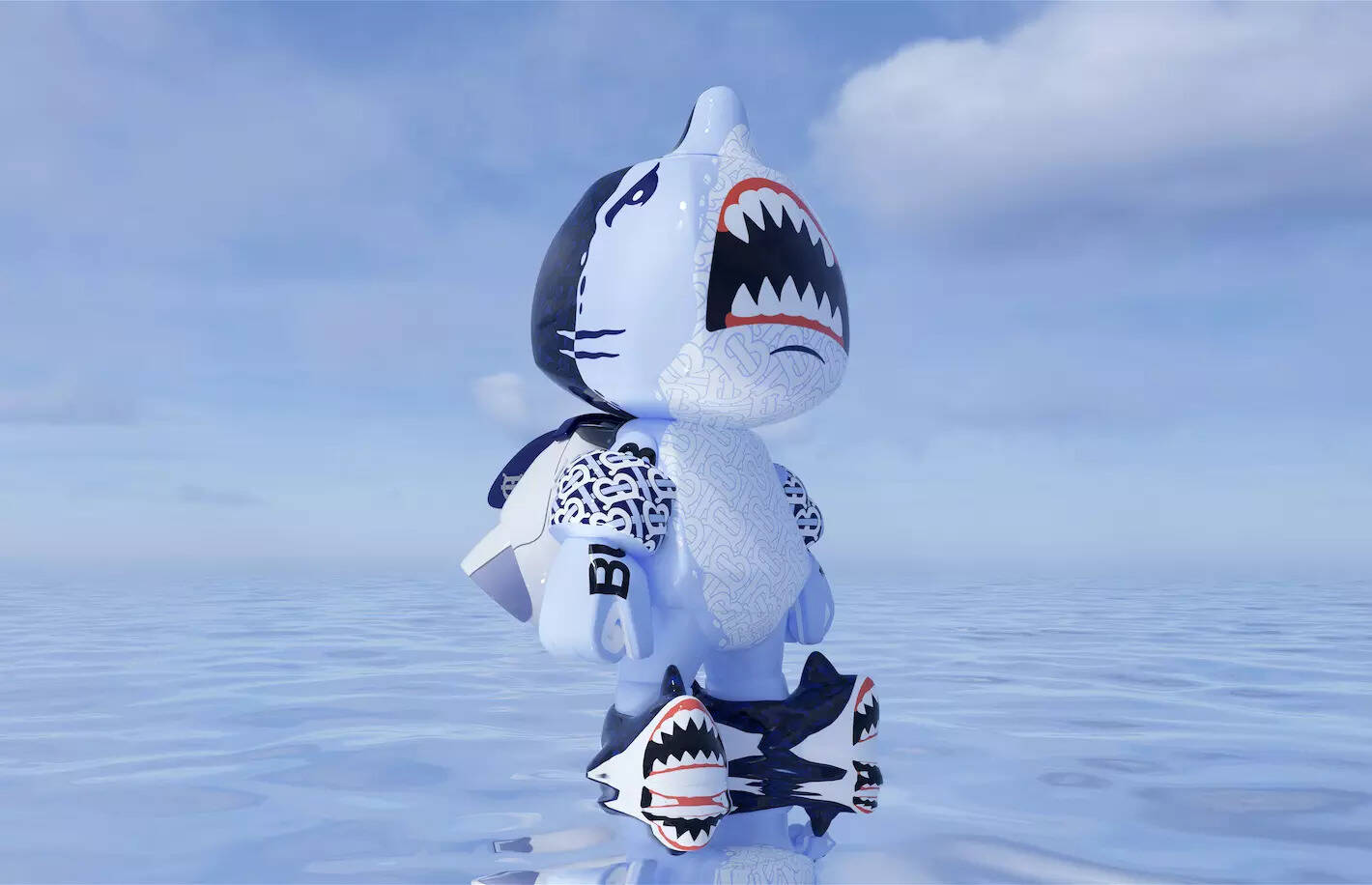 Web 3.0.
Cyber clothing revolution continues to revolutionize brands, as they are coming up with new intriguing projects. Digital designers are taking their art game to brand new effects. AR gaming apps are teaming up with famous artists. These artists are known to be working on their unique 3D art and Kaleidoscopic collections, Reflecting Logos with Cultural Currency, Profile Pictures and PFPs. While brands are bringing existing community leaders of the virtual world on board to maximize perfection and create hype through accessing their metaverse skills. Metaverse is considered integral to the next phase of the digital world. Web 3.0 is shaping its giant teaming up with gamers and regular users. It holds all possible powers of decentralised information, bred blockchains, cryptocurrencies, NFTs and Virtual Fashion. Whether Burberry introducing their collaboration with Blankos block party or Louis Vuitton awarding the very first player of "Louis the game" a new game created, as part of their 200th anniversary celebration. It's all about going digital and exploring more into the virtual realm, where every tech expert has the power to earn online and make a realistic amount. Recently, an Indonesian student, Ghozali Ghozalo, sold pictures of himself as an NFT for four years. He made $1 Million in sales volume with his project "Ghozali Everyday". This literally demonstrates that the key is just creating digital art, having its copyrights and selling it to legit buyers online.
Prinseps is an avant-garde auction house which celebrates discerning luxury and prides itself on being a research-focused auction house with par excellence, archives and library. They auctioned their first ever NFT of Gobardhan Ash (1907 – 1996) and Irani (1950) Avatars on their online Indian catalogue estimated between ₹30,000 to ₹50,000 and sold at a whopping price of ₹68,750. Even known Indian designers, like Manish Malhotra, are exploring their creations turning into NFTs. Hence, there is a huge scope in future for brands to buckle up and master their strategies.