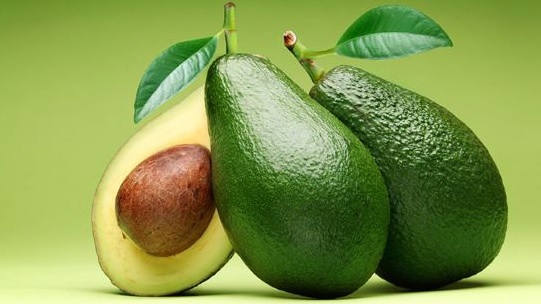 An avocado a day could lower 'bad' cholesterol levels, study suggests
We've all heard the old saying, "An apple a day keeps the doctor away." According to a new study, however, the same may be true for avocados — at least when it comes to lowering "bad" cholesterol levels.
The study, conducted by researchers at Penn State University and published in the Journal of Nutrition, suggests that eating one avocado a day can lower levels of low-density lipoprotein (LDL), the type of cholesterol considered to be "bad." High levels of LDL can build up within blood vessel walls, sometimes causing a stroke or heart attack, per the Mayo Clinic.
On the other hand, high-density lipoprotein, or HDL, is often regarded as "good" cholesterol.
For the study, researchers recruited 45 adults who were either overweight or obese. For the first two weeks, participants ate a diet that "mimicked an average American diet," which allowed all those involved to "begin the study on similar nutritional 'footing,'" according to a news release regarding the study.
Later, the participants were separated at random into three groups. Each group either followed a low-fat diet, a moderate-fat diet, or a moderate-fat diet that also involved eating an avocado each day.